5 summer decorating trends you need to try
Kaila Szafranski | June 21st, 2021 | 2M READ TIME
Heat up your home this year with these sun-inspired interior design ideas.
Wicker chairs. Breezy fabrics. Colorful wallpaper. Isn't there just something about summer décor that gets you excited? But, let's face it, attempting to incorporate all of the latest trends into your home can sometimes turn into an expensive, time-consuming, renovation catastrophe that leaves you stressed and confused.
To keep this year's seasonal update easy and disaster free, your friends at customwallpaper.com compiled a list of the top five summer decorating trends to try:
1. play with palms
Say "Hello Summer" with a classic palm print. Perfect as a bedroom backdrop or entryway accent, tropical peel-and-stick wallpaper makes a bold statement. No matter what size wall, modern wallpaper installs fast and removes leaving zero residue or damage behind. Just be careful, your friends might suddenly start flocking to snag a selfie with your Instagram-worthy backdrop.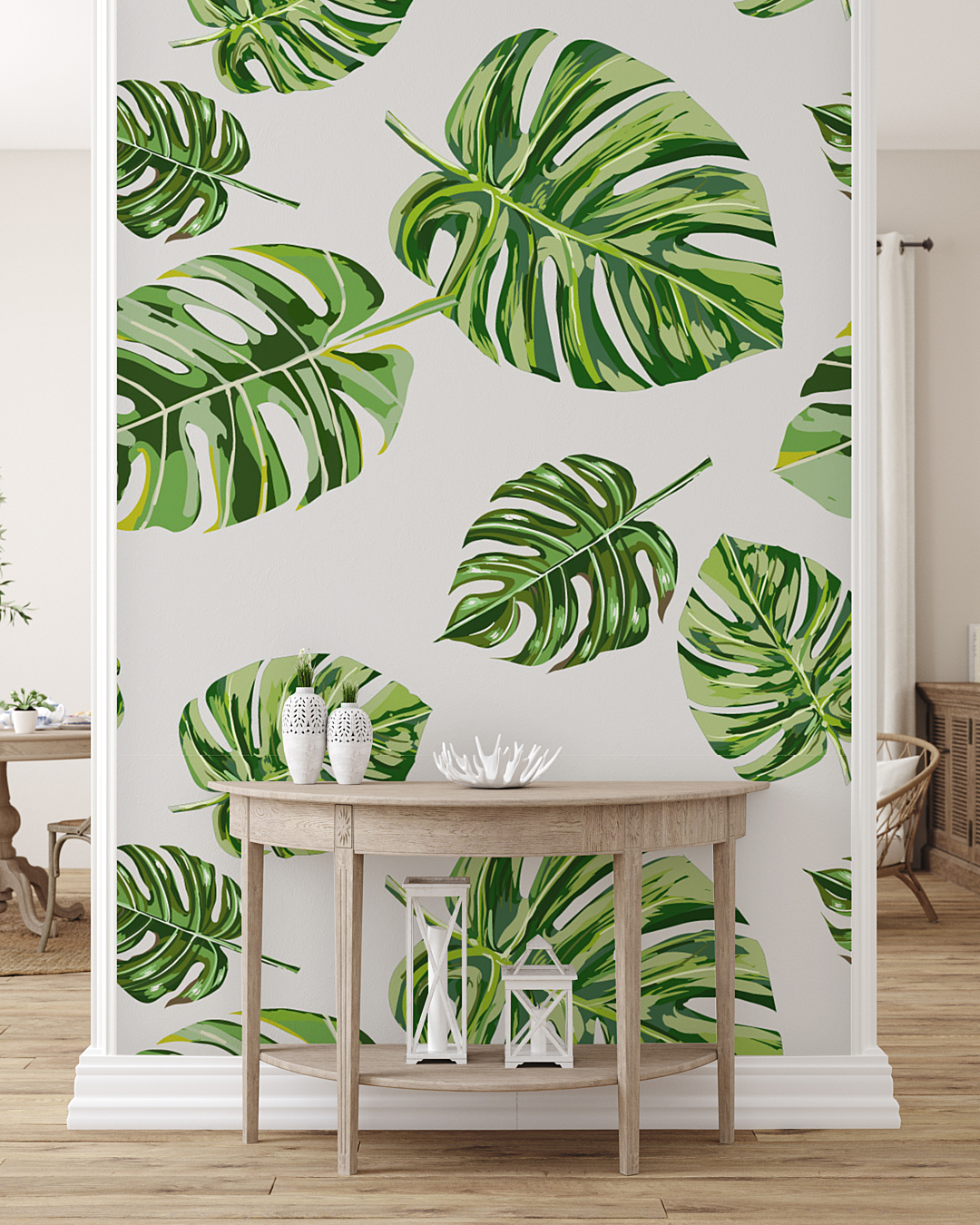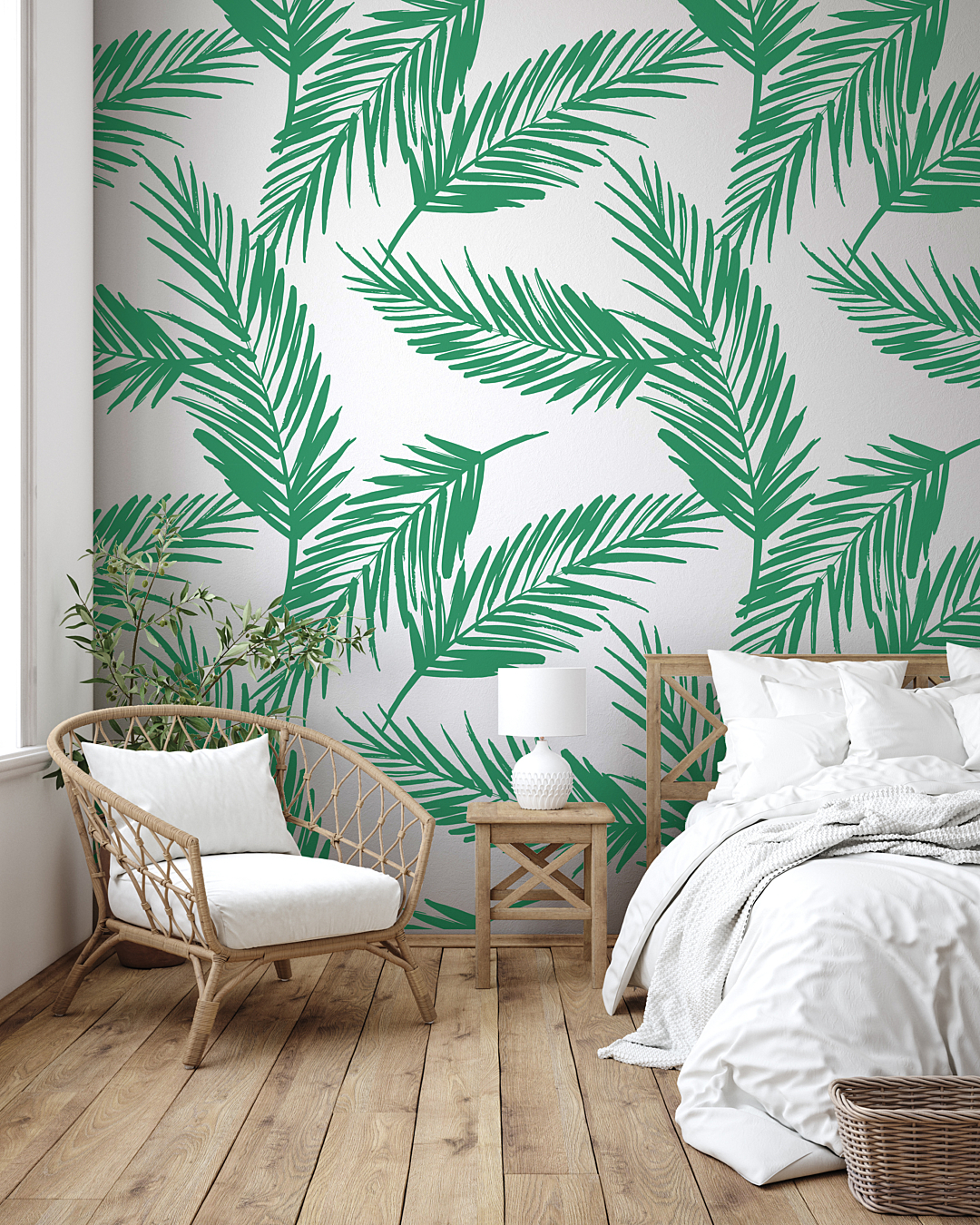 2. tropicalize your bar cart
Nothing screams summer like a patio party with a tropical bar cart that's fully stocked. Go color crazy with a bright hue that's prepped with patterned paper straws, rainbow cocktail glasses, and vibrant linens. Or, keep it Hamptons style with a neutral cart that holds clear glassware, metallic cocktail tools, and greenery. Margaritas, anyone?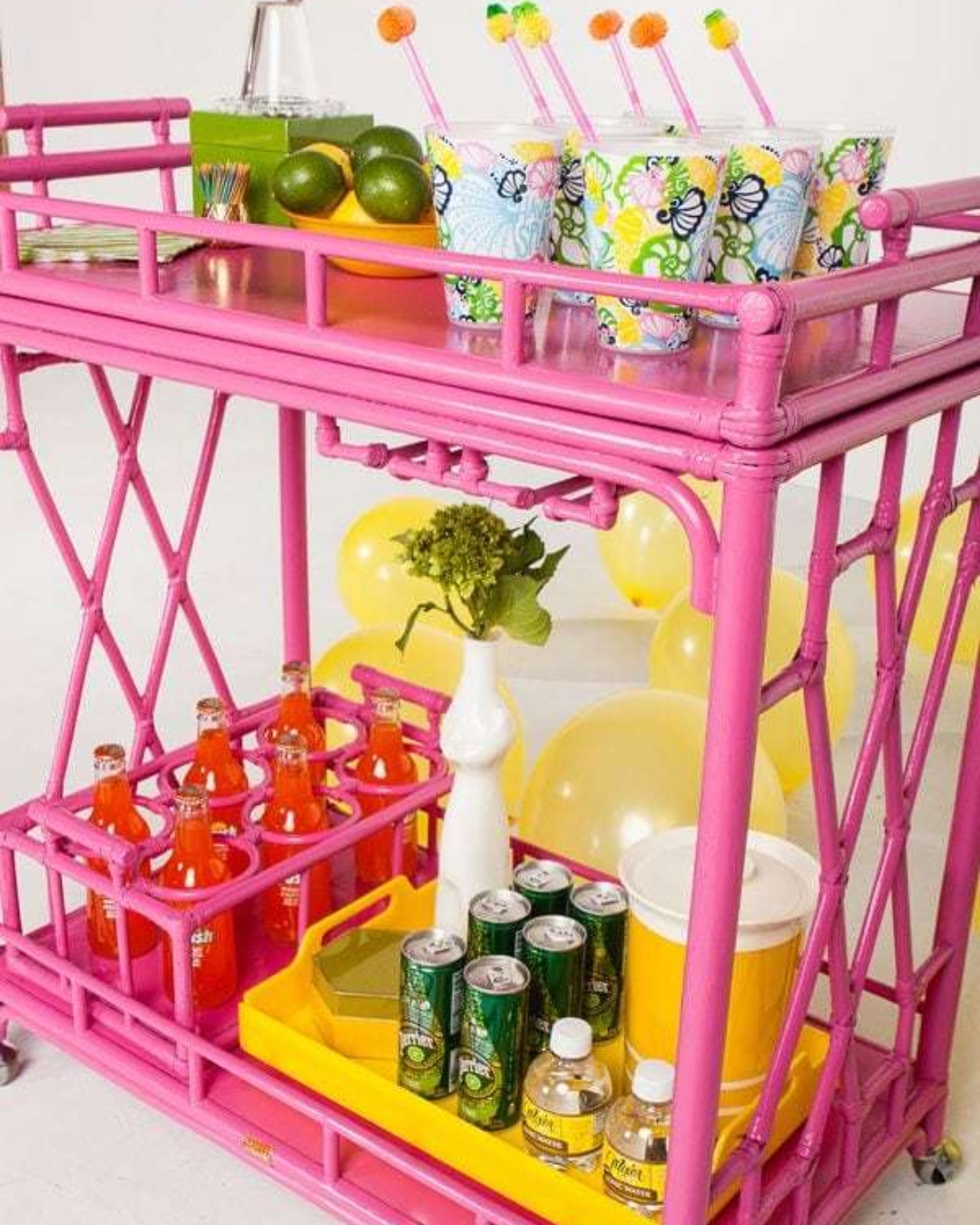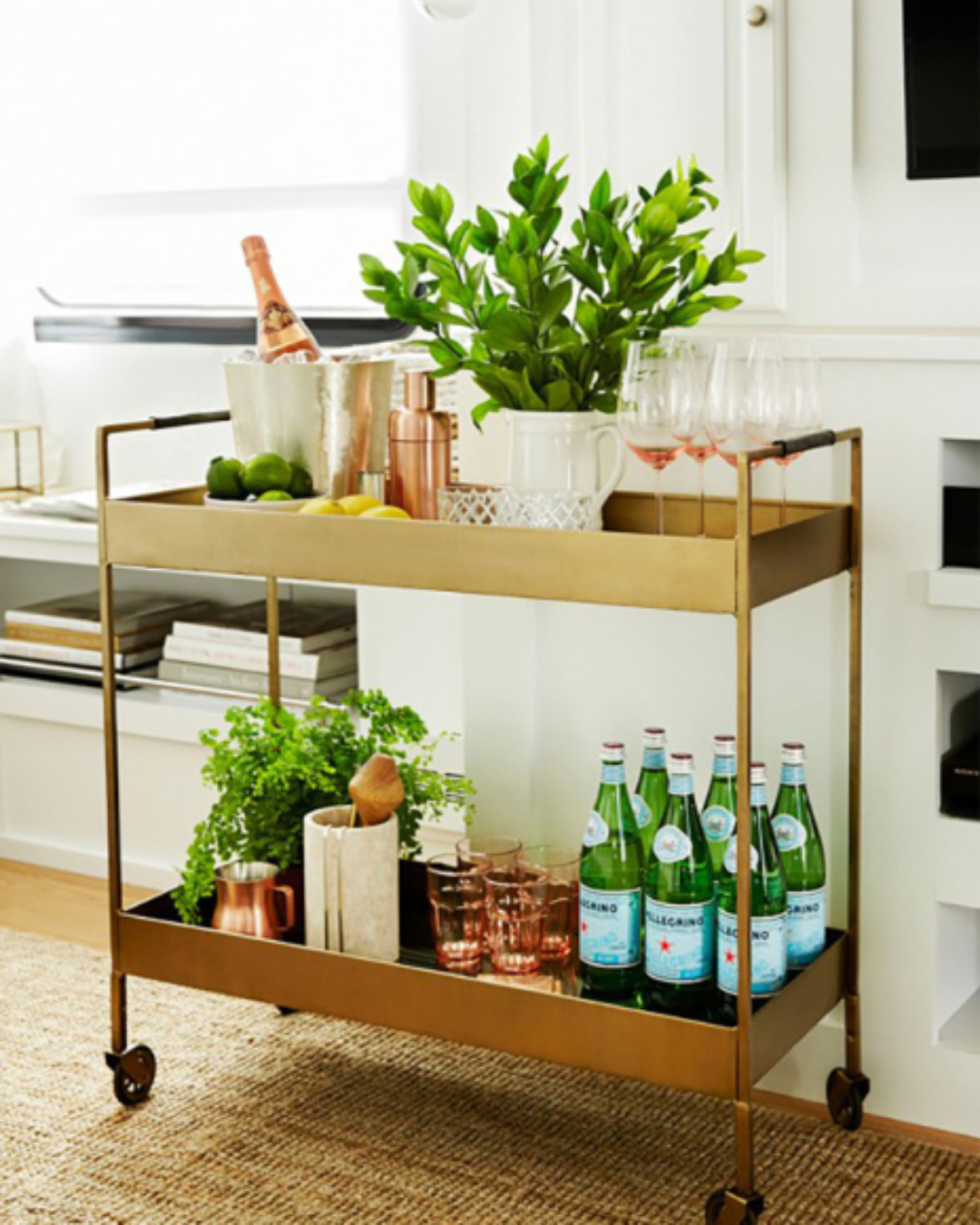 3. swap your bedspread
Turn beach days into nights with a linen or cotton bedspread. Creating an easy, breezy feel, they keep you cool as temperatures rise. If your bedroom is neutral, try introducing an ocean tone like seafoam green or aqua. Got a colorful palette already in place? Keep it simple with a lightweight duvet cover or comforter in white, sand, or taupe.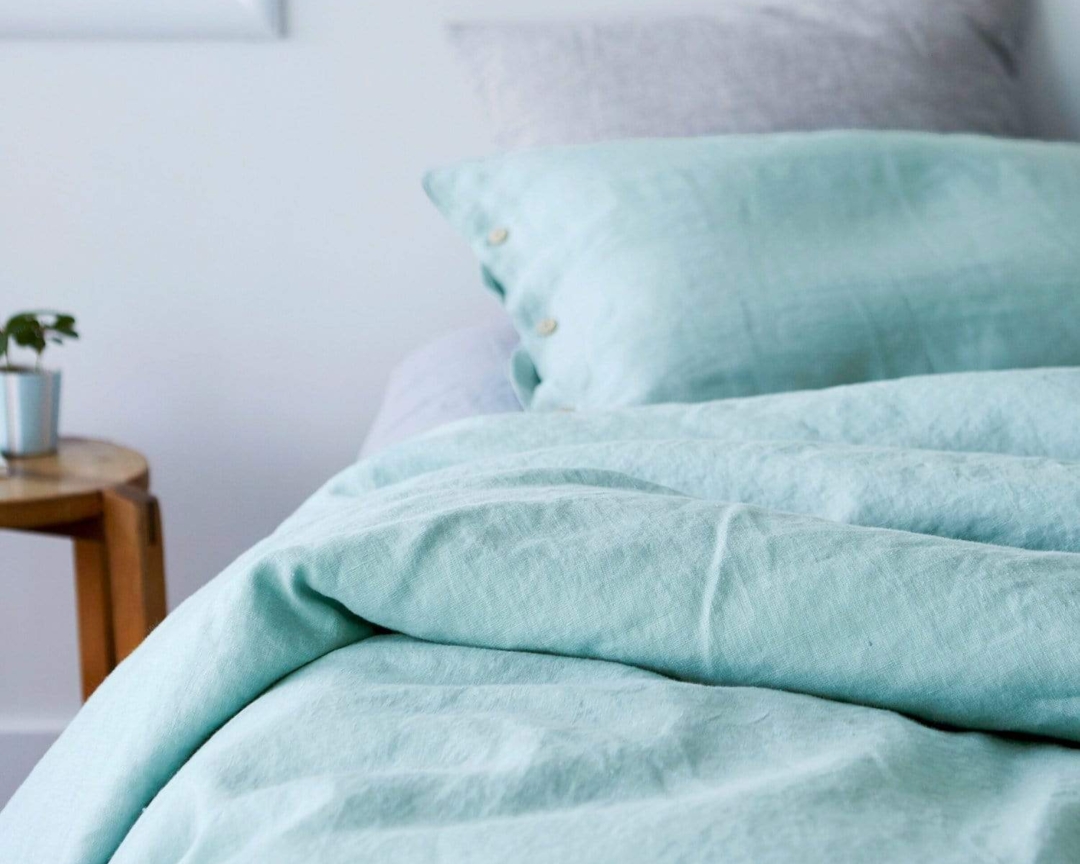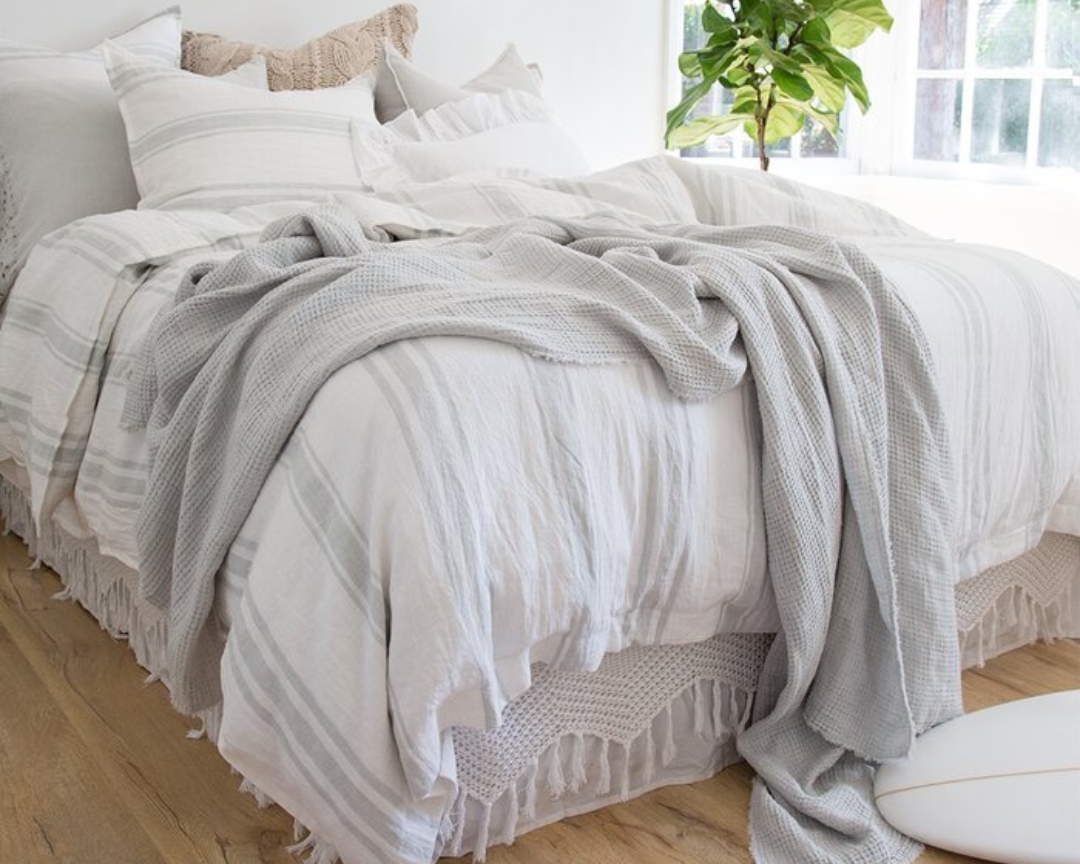 4. design plant displays
Ever feel like you've got a little extra green thumb power in the summer? Put your skills to the test and take your plant displays to the next level. No more plopping one pot on your coffee table and calling it a day. Try designing clusters of hanging succulents in your living room and tiered groupings on floating shelves in your kitchen. And just remember, more is always more.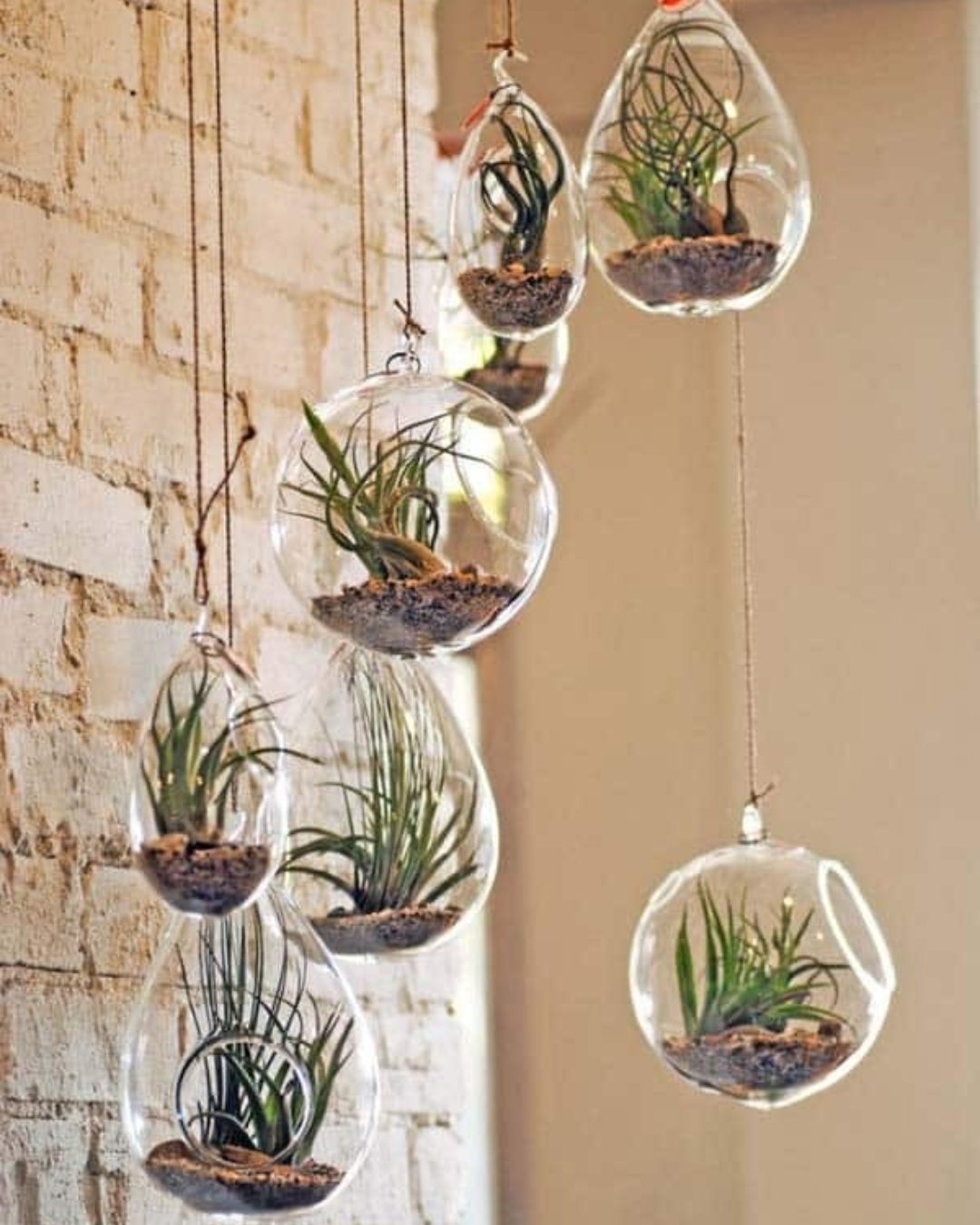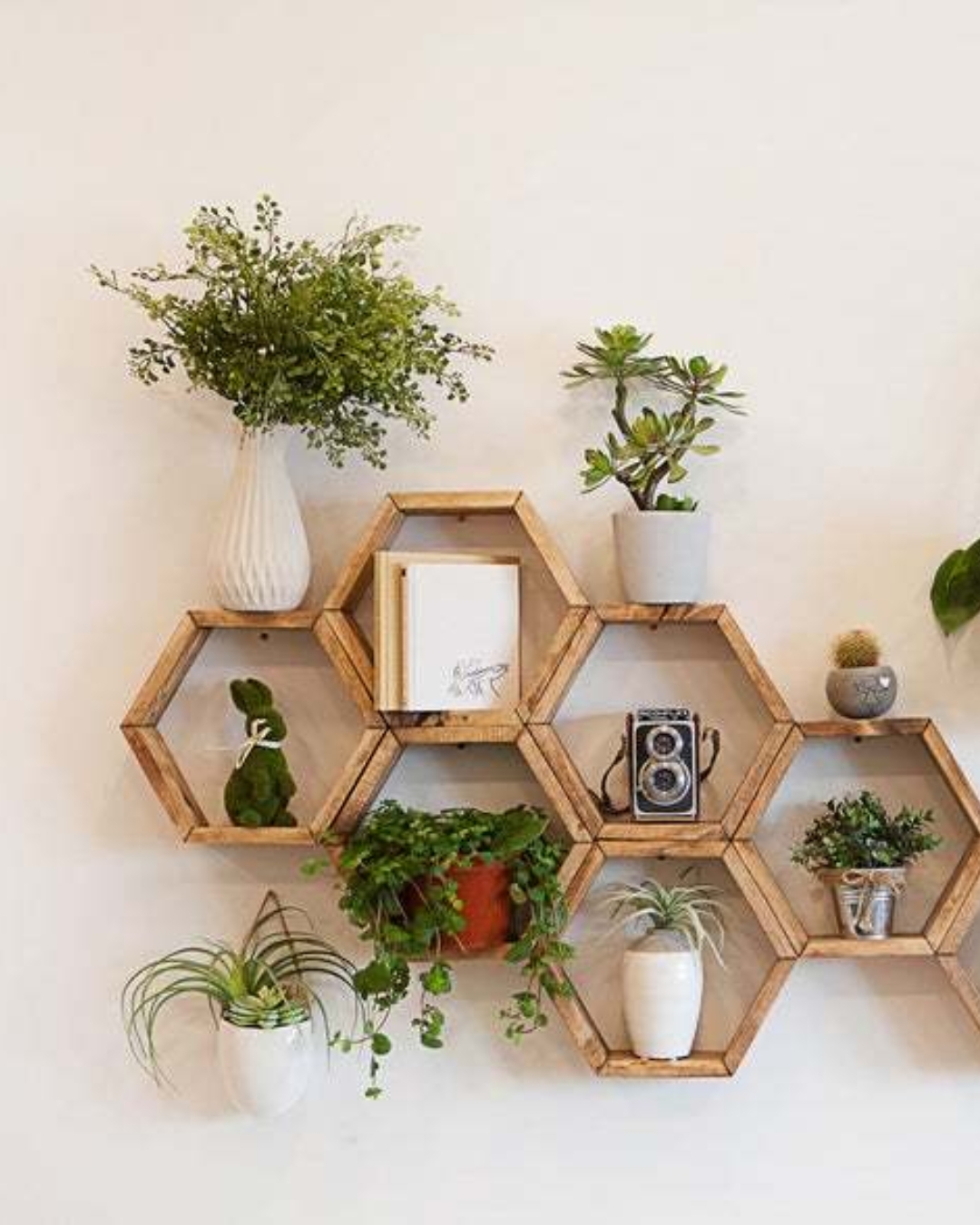 5. accessorize with citrus
As simple as it may seem, sometimes a bowl of lemons, oranges, or limes—real or faux—is all you need to make a room feel brighter and sunnier. You can also take the subtle approach and just add little hints of bright yellow, green, and orange to a few rooms in your home. Candles, hand towels, vases, and pillows work best when adding some summery pop.